Summary:
The Padalecki twins generally keep to themselves, other than to spend time with their friend, Chad. They meet the Ackles twins at the laundromat. Chad decides that they need to become friends and takes matters into his own hands.
Sam and Jared have been in a relationship for years due to a secret that they never talk about. They quickly open up their relationship to Dean, who hits it off with both of them quickly. As the relationship blooms Dean will reveal secrets about his own life. Eventually Jensen, who is heavily in the closet and somewhat verbally abusive to Dean, will eventually come to terms with his own issues and insecurities and be brought into the relationship.
*Warnings: There will be incest (twincest, I guess you'd call it), threesomes and foursomes. In the end there will be two primary relationships within the larger quad relationship. It will be slow moving at times and will take a while for Jensen to be brought into the relationship. There will also be many twists, turns and changes along the way.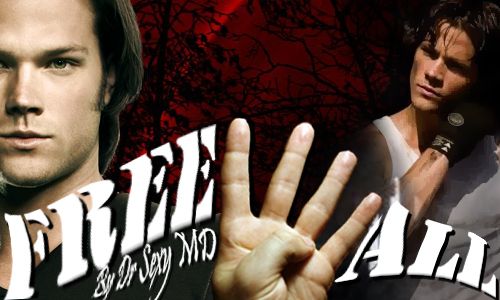 *Jared and Sam will be featured a bit more heavily at the beginning than the others. Jensen will be a smaller character for a while.
**Please read the BDSM disclaimer at the end of the artwork chapter. I wasn't sure how to classify this story, so this will explain that.
Categories:
Jared/Jensen
,
Sam/Dean
>
Alternate Universe
Characters:
Chad Michael Murray
,
Dean
,
Genevieve Cortese
,
Jared
,
Jensen
,
Michael Rosenbaum
,
Misha Collins
,
Sam
,
Sophia Bush
,
Tom Welling
Fun Genres:
None
Genres:
Angst
,
Drama
,
Established Relationship
,
First Time
,
Humor
,
Hurt & Comfort
,
Romance
Warnings:
Jensen/Other
,
Kinks
,
Threesome
Series:
Quad
Chapters:
72
Table of Contents
Completed:
Yes
Word count:
285618
Read Count:
68513